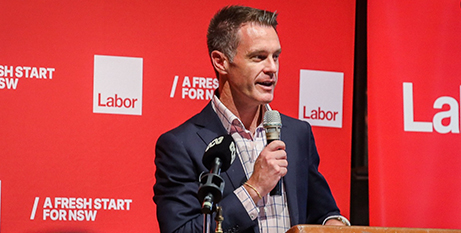 Faith leaders have secured a bipartisan commitment to be able to pray and preach on matters of sexuality under proposed laws banning gay conversion therapy, after NSW Labor leader Chris Minns vowed to protect their rights. Source: Sydney Morning Herald.
Less than one week after extracting the same pledge from Premier Dominic Perrottet, a forum of religious community leaders was assured by Mr Minns that bans on damaging conversion practices would not impinge on their religious freedom.
"Taking offence at the teachings of a religious leader will not be banned, expressing a religious belief through sermon will not be banned, and an individual, with their own consent, seeking guidance through prayer will not be banned either," he said last night.
Mr Minns told the multi-faith forum Labor would commit $15 million to improve safety and security at religious institutions, schools and community centres, upping the Coalition's $10 million election promise last week.
He said a future Labor government would make religious vilification unlawful by amending the Anti-Discrimination Act within 100 days of taking office.
It would also establish a premier's racism and extremism prevention panel to respond to growing safety concerns among faith groups and culturally diverse communities in NSW, to stamp out racial and religious bullying and hate crimes.
Religious leaders also sought assurances from Mr Minns that he would ensure faith-based schools can choose their own staff and teach in accordance with their religious beliefs.
He said he was awaiting the outcomes of the recent Law Reform Commission report regarding proposed changes to the federal Sex Discrimination Act and related legislation, but did not expect proposed changes to prevent religious schools from being able to recruit from their own parish.
FULL STORY
Gay conversion ban won't stop right to pray and preach, Minns tells faith leaders (By Lucy Cormack, Sydney Morning Herald)