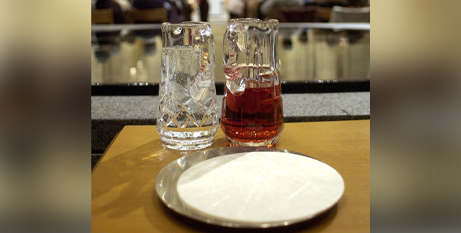 After three of Brazil's most important wine producers were accused of using slave labour last week, the Brazilian Church released a statement affirming that wines made by manufacturers which violate "the respect to human dignity" must not be chosen as sacramental wines. Source: Crux.
On February 22, three workers fled from a labour lodge in Bento Gonçalves, Rio Grande do Sul state, and reported to the police that they were submitted to slave labour by an employment company that provides workers to wineries Salton, Aurora, and Cooperativa Garibaldi.
The prosecutors discovered that 207 labourers, most of them recruited in Bahia state, were forced to work from 5am to 8pm and had only one day off each week.
The workers told the authorities that they were served spoiled food and that they were only allowed to buy products from the lodge's shop, where all items were overpriced. They would always end up in debt at the end of the month and thus were forbidden to leave the company.
Some of them also reported they were beaten and attacked with electric shocks and pepper spray. The company's bosses threatened their families, they added.
In a statement released on February 28, Rio de Janeiro Auxiliary Bishop Joel Amado, the bishops' conference's secretary general, said that "the Church has the responsibility to ensure the type of wine used in the celebration of Masses".
"In Brazil there are several wineries that offer sacramental wine. Thus, it is advisable to seek for the celebration of Mass wines whose origin raises no doubts regarding the ethical standards in their production," the letter read.
FULL STORY
Brazilian Church bans sacramental wine produced with slave labour (Crux)