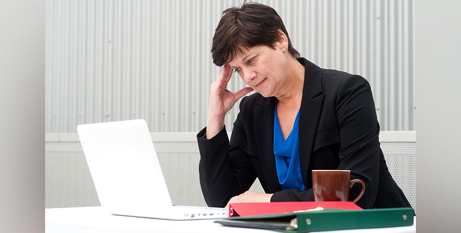 Escalating threats and violence, punishing workloads and chronic staff shortages have hit school principals hard with an alarming 47.8 per cent triggering "red flag" alerts in 2022, new Australian Catholic University research shows.
ACU's annual Australian Principal Occupational Health, Safety and Wellbeing Survey shows one in two school leaders are at risk of serious mental health concerns including burnout and stress.
Offensive behaviours towards principals have also escalated in the past year with 44 per cent of principals subjected to physical violence – the highest figure recorded since the survey started in 2011.
Figures compiled by ACU's Institute for Positive Psychology and Education (IPPE) for the latest annual survey of 2500 Australian principals reveal "red flag" alerts jumped by 18.7 percentage points last year.
Red flag alert emails are triggered when school leaders are at risk of self-harm, occupational health problems or serious impact on their quality of life. The emails alert principals to contact employee support services.
Special school principals fared the worst with 56.3 per cent triggering red flag emails in 2022. Government school principals closely followed with 51.8 per cent compared to 35.3 per cent of their Catholic and 27.7 per cent of independent school counterparts. The percentages were higher for female principals across all sectors.
Researchers found parents and caregivers were responsible for one-third of threats of violence. Conflict and quarrels ranked high across all states and territories.
ACU investigator and former principal Paul Kidson said school leaders were now 11 times more at risk of experiencing physical violence in their workplace than the general population.
"Enough is enough. Our research shows abuse and intimidation towards principals and the associated health risks suffered by school leaders continues to grow and it must stop," Dr Kidson said.
FULL STORY
Principal mental health suffers amid escalating threats, violence, and chronic staff shortages (ACU)
RELATED COVERAGE
Principals struggle with long hours, 'overwhelming' workloads and hostility (The Age)