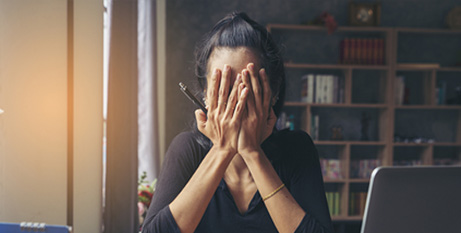 Mental health support is not affordable or accessible at a time when Australians' mental wellbeing is deteriorating under the weight of cost-of-living pressures, leading experts to warn the Albanese Government must act in the next Budget to save lives. Source: The Age.
Chief executive of Beyond Blue, Georgie Harman, said 37 per cent of people her organisation surveyed reported cost-of-living pressures had negatively impacted their mental health either "quite a bit" or "an extreme amount" in the past year.
"What that says, is the task that governments know needs to happen is only more urgent. At a time this is really biting for people, mental health support isn't affordable, available or easy to find," she said.
Medicare-funded mental health services are spread unevenly and many are missing out, according to the Government's own analysis. Almost 70 per cent of people who receive psychology treatments through Medicare are paying out-of-pocket and the median gap fee is $90.
People are also waiting longer to access treatment with the median wait time between a person receiving a mental health plan and attending their first session increasing from 18 days in 2018 to 22 days in 2021.
Data published by the Australian Institute of Health and Welfare yesterday showed $11.6 billion was spent on mental health services in 2020-21 – about 7.3 per cent of the health budget – while 20 per cent of adults and one in seven young people experienced a mental health disorder.
The chief executive of Mental Health Australia, Matt Berriman, said system reform, workforce solutions and fairer allocation of government spending needed to be prioritised.
Rachel Green, chief executive of SANE, which represents people living with complex or long term mental ill health, also said it was essential mental health was prioritised in the May federal Budget.
"It is critical that this upcoming Budget, and the associated mental health reforms, acknowledge the unique needs of Australians struggling with significant mental ill-health."
FULL STORY
Mental health support not accessible as cost of living bites (By Natassia Chrysanthos, The Age)