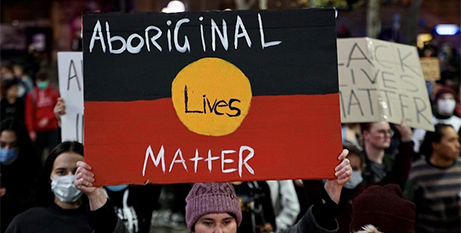 Australia's human rights record has been criticised in a new report, which says while progress has been made, the country is failing to adequately support refugees, children and First Nations people. Source: SBS News.
Amnesty International's latest global report, released yesterday, also highlighted restrictions on the right to peaceful protest in several states and Australia's "failure to tackle the climate crisis" as areas of concern.
In previous years, Indigenous incarceration and deaths in custody have been singled out in the annual international snapshot. They were again identified in the 2022-2023 report.
Aboriginal and Torres Strait Islander people remained over-represented in the adult prison population last year, and 21 First Nations people died in custody during the year, the report said.
First Nations Australians are also over-represented in youth detention, making up 6 per cent of the population aged 10 to 17, but 50 per cent of those detained.
Amnesty International described Australia's track record as "embarrassing" and said the report had revealed a "double standard".
"We welcome the principled stance that the Australian Government has taken on a range of human rights abuses and encourage the Australian Government to apply the same attention and standards to all human rights abuses including the over-representation of First Nations children and adults in the criminal justice system, and offshore processing of refugees and asylum seekers," Amnesty International Australia national director Sam Klintworth said.
The report analyses the human rights situation in 156 countries and the changes that occurred, including in legislation and government policies, in each country over the past year.
FULL STORY
Australia's human rights record 'embarrassing', Amnesty International says (SBS News)