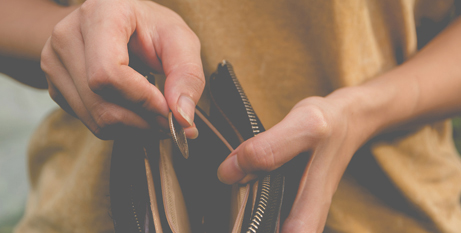 The surging cost of living is not only driving record demand for food relief, it has led to a significant shift in the demographics of those seeking help. Source: The Australian.
Assumptions that food support is predominantly accessed by the unemployed, single parents, disability support pensioners, the elderly and the homeless are being turned on their heads as growing numbers of working families reluctantly turn to charities to survive
Foodbank Victoria chief executive Dave McNamara said his charity had seen a growth in middle-class working families.
He said more than 30 per cent of the people turning up for assistance now have never been to a charity before because they have never needed to.
Something like over 50 per cent of the people needing help are working families, Mr McNamara said.
Real wages fell by 4.5 per cent last year, the largest decline on record. Households paid a record $19.9 billion in interest on home loans in the December quarter, while the number of people with energy debts of $2500 or more jumped 39 per cent throughout last year.
More than two million households across Australia ran out of food in the past year and on any given day more than a half-million households struggle to meet their food needs. More than half of food-insecure households had someone in paid work.
According to the Salvation Army, the "rising cost of living is now the leading reason people come to our emergency relief services". The Brotherhood of St Laurence, currently researching how people on lower incomes are making ends meet, says participants speak extensively about the rising cost of living.
FULL STORY
'People are living in $1.7m homes but not turning the heating on' (By Ewin Hannan, The Australian)