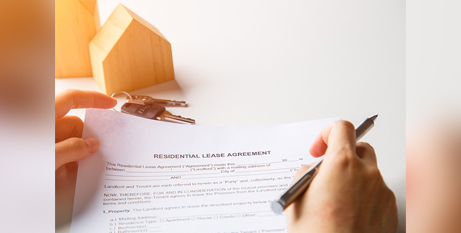 Essential aged care, childcare, hospitality, postal and freight workers are being priced out of the rental market, with the average employee forced to spend around two-thirds of their income on housing. Source: SBS News/AAP.
Since March 2020, workers on award wages had lost an average of six hours from their weekly income to rent increases, according to a new report produced by the Everybody's Home campaign.
This amounts to 37 days' worth of wages every year, but childcare, hospitality and meat-packing workers are losing at least 40 days' worth.
The report found nurses, cleaners, aged care and postal workers were among those hit hardest, spending most of their pay on housing costs. Based on the average cost of rentals in capital cities, full-time workers on the lowest award wage would be left with around $20 a day after paying rent.
Everybody's Home spokeswoman Maiy Azize said workers in essential industries were the backbone of Australian communities, yet more and more were being pushed into serious rental stress.
Everybody's Home was established by a coalition of 400 housing, homelessness and welfare organisations, calling on the federal Government to start building 25,000 social homes every year to help with the shortfall, funded by winding back tax concessions for investors and landlords.
FULL STORY
Here's who is being hit hardest by Australia's rental crisis (SBS/AAP)