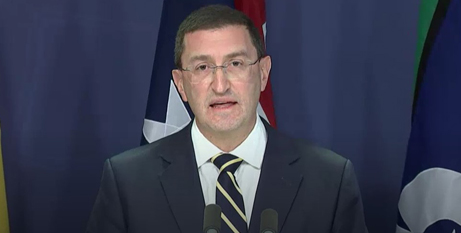 Julian Leeser has warned the Albanese Government risks dividing the country by failing to ­"seriously engage" with Coalition voters who want to support an ­Indigenous Voice but have concerns over the model, after he quit the Opposition frontbench. Source: The Australian.
Mr Leeser resigned as opposition legal affairs and Indigenous Australians spokesman yesterday and promised to do everything he could to put the Albanese Government's proposed constitutional amendment on a "surer footing" before ultimately campaigning in support of the Yes side.
He declared "the time for the voice has come".
Mr Leeser's departure from the frontbench comes just days after former cabinet minister Ken Wyatt quit the party altogether over its stance on the Voice and Tasmanian Liberal MP Bridget Archer warned the party was at a crossroads.
Indigenous leaders and supporters of the voice hailed Mr Leeser's decision to resign, saying it showed he put principle ahead of politics.
Liberal MPs were dismissive of the prospect of Mr Leeser's resignation harming Mr Dutton's leadership, noting an overwhelming majority of the party room backed the position endorsed by the Opposition Leader last Wednesday.
The Liberal Party has rejected a national voice enshrined in the Constitution and instead will advocate for legislated regional and local advisory bodies. The party supports constitutional recognition.
The position was reached two days after Mr Leeser put his own model forward, in which a voice would be established in the Constitution but the parliament would have complete say over its scope and functions.
FULL STORY
Albanese risks divided nation, warns Libs' Yes guy (By Rosie Lewis, The Australian)
RELATED COVERAGE
Julian Leeser becomes the Voice to Parliament's first political victim, as pressure mounts on Peter Dutton (ABC News)
Liberal colleagues praise Julian Leeser's Indigenous voice stance, claiming yes vote now more likely (The Guardian)