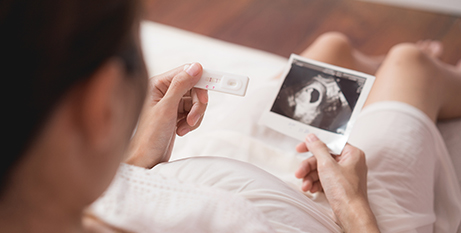 An inquiry into Canberra abortion services has recommended the ACT Government intervene in Calvary Public Hospital's refusal to provide terminations. Source: ABC News. 
The hospital is funded by the ACT Government and operates as a Catholic health care provider under the Sisters of the Little Company of Mary.
In a report published on Tuesday, the hospital has drawn the ire of an ACT legislative assembly committee inquiry after a woman, who has not been identified for privacy reasons, gave "distressing" evidence.
She said she was told Calvary Public Hospital was unable to treat her, despite needing urgent medical care for an incomplete miscarriage. She required a dilation and curettage procedure (D&C) which removes tissue from the uterus.
But the woman said she was told the hospital was not an option for treatment as a D&C was a procedure used for abortions.
In a statement, Calvary Public Hospital strongly denied the report's findings, saying a D&C was a "standard emergency treatment for an incomplete miscarriage".
"Canberra women can be assured Calvary Public Hospital absolutely does and will continue to care for them and provide immediate emergency treatment when experiencing a miscarriage," the hospital's Chief Medical Advisor, Tracey Tay, said.
"Although Calvary does not offer an elective termination of pregnancy, Calvary does provide D&C for a range of gynaecological conditions," Dr Tay said.
"The details in the report of the ACT Inquiry into Abortion and Reproductive Choice do not reflect Calvary's commitment to women in need of emergency health care when experiencing a miscarriage."
However, the inquiry said the woman's story was compelling evidence that the Government should intervene in the publicly-funded hospital's stance on abortion.
The inquiry received more than 50 submissions and has made 18 recommendations, including expanding exclusion zones at ACT abortion services from 50 to 150 metres and a legal requirement that would force conscientious objectors to provide referrals to other services.
FULL STORY
Inquiry into Canberra abortion access scathing of Catholic-run hospital's limited reproductive healthcare, delivers 18 recommendations (ABC News)
RELATED COVERAGE
Inquiry into abortion access in Canberra finds a series of barriers (Canberra Times)