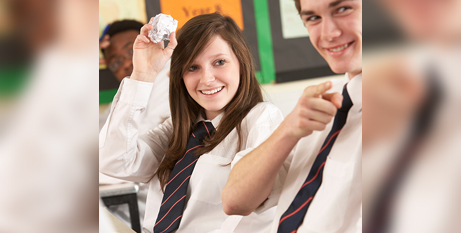 Nearly 60 per cent of Catholic school parents believe increasing disruptive behaviour in their children's classrooms is causing a decline in their learning, a survey has revealed. Source: The West Australian.
About 62 per cent of more than 1200 respondents attributed the problem to an overall lack of respect for teachers, while 64 per cent believed the main contributor was the number of students with diverse learning needs.
The concerns were revealed in a submission to a national inquiry by Catholic School Parents Australia into the issue of increasing classroom disruption.
Hearings for the Senate committee inquiry start today.
The survey, conducted in March, found that 57 per cent of parents agreed student learning was affected by disruptive behaviour.
About 18 per cent were not sure and 24 per cent felt their child's learning was affected.
"My son has been struggling in classes with constant behavioural disruptions," one parent said.
"He describes the class as a group of naughty kids who don't have respect for the teacher. My son and I both appreciate the difficulties the teacher faces however my son's grades have been impacted greatly, showing a rapid decline."
Another parent said that "power has been taken away from teachers and given to children".
"Children used to respect teachers but now they have a sense of entitlement and believe they cannot be touched," they said.
The inquiry's terms of reference highlight Australia's declining ranking in the Organisation for Economic Co-operation and Development (OECD) disciplinary climate index after the latest international education report card revealed Australian classes were more noisy and less disciplined than in many other parts of the world.
Australian ranked 69th out of 76 countries on the OECD index.
FULL STORY
Catholic School Parents Australia survey: Class disruption 'causing learning decline' (By Bethany Hiatt, The West Australian)