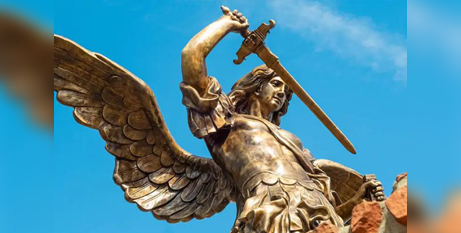 The Archdiocese of Boston is responding to the Satanic Temple's "SatanCon" event in Boston with scheduled eucharistic adoration, Catholic devotions and "intense prayer". Source: CNA.
"At the direction of the cardinal [Sean O'Malley], we are approaching it through a response balanced and focused on prayer," archdiocesan spokesman Terrence Donilon said.
"SatanCon," as the Satanic Temple calls the event, is sold out and is being held on April 28-30 to celebrate the organisation's history and values.
The Satanic Temple, which, according to its website, denies the existence of God and Satan, is a political activist group known for protesting religious symbolism in public spaces and mocking Christianity by offering "unbaptism" and hosting "black masses."
The group seeks to "embrace rational inquiry removed from supernaturalism and archaic tradition-based superstitions", its website says.
Nevertheless, the group's satanic imagery and use of the word "satan" to attract people to its cause has prompted the Boston Archdiocese's prayerful response.
"We are finalising a list of places throughout our whole archdiocese where we will gather in adoration and prayer. All of our shrines have agreed to be a part of this, and most of our monasteries," Mr Donilon said.
"Our men and women religious will be invited to more intense prayer during that weekend."
The archdiocese is offering parishes prayer cards while encouraging the recitation of the St Michael the Archangel prayer, Mr Donilon said.
Several parishes have already begun to announce prayer initiatives in reparation for SatanCon.
The Satanic Temple said it was not planning to hold a black mass during the conference next week, nor does it have possession of a eucharistic Host.
FULL STORY
Call to 'intense' prayer: Boston Archdiocese responds to Satanic Temple's convention (By Joe Bukuras, CNA)