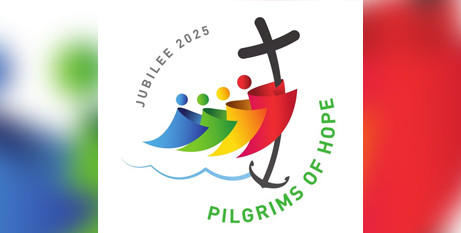 With the Church's Jubilee in 2025 rapidly approaching, Italian and Vatican officials have met to discuss ongoing preparations, announcing that a slew of ambitious and costly city renovations are set to begin. Source: Crux.
The Jubilee has the theme "Pilgrims of Hope" and has been touted as a year of "hope and trust" for a world suffering the impact of war, the ongoing fallout of the COVID-19 pandemic and threats to the climate.
The Jubilee of Hope will begin in December 2024 with the Pope opening the "holy door" in St Peter's Basilica, offering the world's 1.3 billion Catholics the possibility of obtaining a plenary indulgence and a year of special graces. The Jubilee of Hope will end on the feast of the Epiphany in 2026.
A statement from the Vatican described the meeting as positive, saying both parties "expressed gratitude for the collaboration between Italy and the Holy See and looked forward to an event which could make a spiritual and cultural contribution to the city of Rome and to the country".
They stressed the need for ongoing collaboration as preparations continue, "aimed at promoting an adequate welcome of those, pilgrims and faithful, who come to the city for the occasion of the jubilee year," the statement said.
Archbishop Rino Fisichella, pro-prefect of the Vatican Dicastery for Evangelization, has been tasked with organising the jubilee.
He said the meeting "went very well," and that each participant had a contribution to make related to their respective areas.
Archbishop Fisichella said Rome Mayor Roberto Gualtieri provided an update on a series of ambitious construction and renovation projects announced earlier this year in the lead up to the jubilee.
"The first works will begin in July of this year," he said, leaving Rome less than 18 months to complete the work before the jubilee formally begins.
The last Ordinary Jubilee was the Great Jubilee of 2000, celebrated by Pope John Paul II.
FULL STORY
Rome to begin jubilee preparations in July (By Elise Ann Allen, Crux)