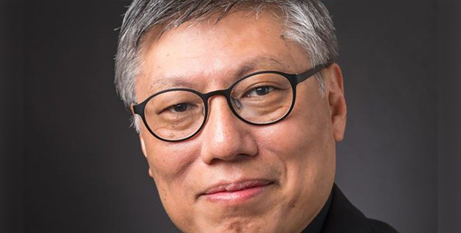 Hong Kong's Catholic bishop said he has invited the state-appointed archbishop of Beijing to visit his city, a symbolic gesture that experts said could strengthen the fragile relationship between China and the Vatican. Source: NCR Online.
Bishop Stephen Chow SJ said Archbishop Joseph Li, who is the leader of the mainland's Communist Party-sponsored version of the Catholic Church, appeared to be "quite positive" about the invitation. He gave no indication when Archbishop Li might visit.
Bishop Chow announced the invitation on the last day of a five-day trip to Beijing on Friday, the first by a bishop of Hong Kong in nearly three decades. Bishop Chow's trip followed a year of strained relations in which Beijing unilaterally appointed two Church leaders and Hong Kong arrested a cardinal.
Hong Kong Diocese "is affiliated with the Vatican, so, implicitly, it can be said that this strengthens Vatican-Sino ties," said Lo Lung-kwong, an honorary senior research fellow at the Divinity School of Chung Chi College at the Chinese University of Hong Kong.
Last month, Bishop Chow said his trip to Beijing at the invitation of Archbishop Li underscored the mission of the Hong Kong Diocese as a bridge church.
Beijing and the Vatican severed diplomatic ties in 1951 following the Communist Party's rise to power and the expulsion of foreign priests. Since the break in ties, Catholics in China have been divided between those who belong to an official, state-sanctioned church and those in an underground Church loyal to the Pope. The Vatican recognises members of both as Catholics but claims the exclusive right to choose bishops.
In 2018, the two sides announced that they had reached a private accord that regularised the status of several Chinese-appointed bishops and paved the way for future nominations.
This agreement has been harshly criticised by Hong Kong Cardinal Joseph Zen, who was detained in May on suspicion of colluding with foreign forces under a Beijing-imposed national security law that jailed or silenced many activists.
FULL STORY
Hong Kong's Catholic bishop invites Beijing-backed prelate to visit city (NCR Online)
RELATED COVERAGE
Hong Kong bishop closes Beijing visit amid rising Sino-Vatican tensions (Crux)