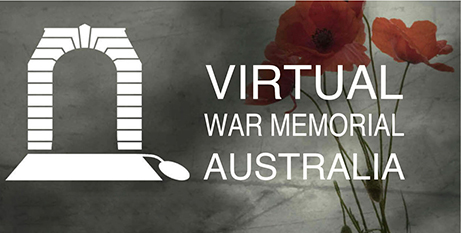 Catholic school student Madison Gurney-White gained a greater understanding of her great-grandfather's life on the far west coast of South Australia and his service in World War II when she undertook research for an award-winning digital biography. Source: The Southern Cross.
As Australians prepare to celebrate ANZAC Day tomorrow, the Virtual War Memorial Australia (VWMA) is this month recognising South Australian students who last year made "exceptionally high contributions" to individual tribute profiles published on its site.
The VWMA Excellence Awards give Year 9 and 10 students the opportunity to research and learn more about people who served the nation in times of war, armed conflict and peacekeeping operations – both the fallen and those who returned from service and contributed to building the nation.
Six students from Catholic schools were among those presented awards at the ceremony on April 4. They include Madison from Our Lady of the Sacred Heart College; Mikayla Virgara, St Francis de Sales College; Claudia Borgo, Thomas Kavanagh, Gabrielle Elias and Annie Nath (all Saint Ignatius' College).
The Year 9 History teachers at Saint Ignatius' also received a Teaching Team Excellence Award recognising their ongoing support of the VWMA schools program and their encouragement of students to enter the Premier's ANZAC Spirit School Prize.
As Madison discovered during her research, her great grandfather, Cyril Reginald Gurney, grew up on the family farm at Coorabie near Fowler's Bay on the far west coast of South Australia.
On April 30, 1942, 29-year-old Cyril enlisted in the Army and served three years in the 43rd Australian Infantry Battalion. Initially he attended training camps and then the battalion supported the NT 43rd Battalion forces in Australia's defence of Darwin against the Japanese.
The boy from the bush encountered front-line action and helped the community of Darwin to clean up and restore military bases after Japanese aerial attacks. After being discharged in late 1944 due to severe dermatitis, Cyril joined his brother Roy back on the Nullarbor and they began a project to pump water from the Koonalda Cave, a limestone sinkhole. The first water flowed from the pipe in June 1945 supplying stock water for the next four and half decades.
To view biographies on the Virtual War Memorial Australia go to vwma.org.au
FULL STORY
Remembering those who served (The Southern Cross)