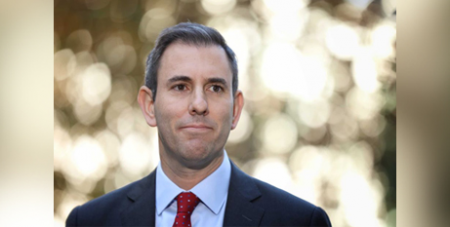 Treasurer Jim Chalmers is facing growing internal division over his decision to reject a core $24 billion recommendation from his Economic Inclusion Advisory Committee to raise JobSeeker by 40 per cent to just under $1000 a fortnight. Source: The Australian.
Labor MP Mike Freelander is joining an increasing number of Labor backbenchers urging the Treasurer to substantially lift JobSeeker and related payments to address structural inequality.
The Macarthur MP also did an about-face on his push for Labor to go ahead with legislated stage-three tax cuts after previously urging the Albanese government to deliver the tax cuts in full amid concern people earning $200,000 were "not rich".
He has now called for the cuts to be reversed to fund an increase to JobSeeker for the nation's most vulnerable.
"I think JobSeeker should be raised as it's just a measure of inequality … and I'm changing my opinion about stage three. When I look at the level of inequality and rate of JobSeeker, it's clear we need to do something," Dr Freelander said.
The Albanese Government is facing a backbench revolt after several Labor MPs – Alicia Payne, Louise Miller-Frost, Kate Thwaites and Michelle Ananda-Rajah – signed an open letter co-ordinated by the Australian Council of Social Service to lift JobSeeker to address "structural injustice" and "increased deprivation".
Liberal MP Bridget Archer has thrown her support behind the push, alongside independent ACT senator David Pocock, Tasmanian senator Jacqui Lambie and the Greens.
Several teal MPs are also calling for income support to rise, including Monique Ryan, Zoe Daniel, Kate Chaney and Zali Steggall, and independent Helen Haines.
FULL STORY
Jim Chalmers faces ALP revolt on JobSeeker (By Jess Malcolm, The Australian)