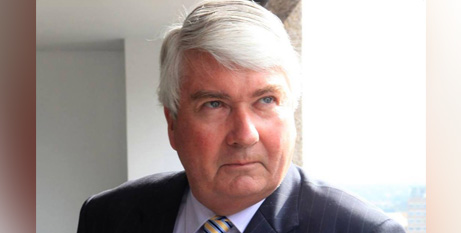 This one and only parliamentary opportunity to bring at least some of the Coalition on board to support an Indigenous Voice to Parliament should not be squandered, writes Fr Frank Brennan SJ. Source: Sydney Morning Herald.
When Labor was last in power, Prime Minister Julia Gillard set up an expert panel to make recommendations for recognising Aboriginal and Torres Strait Islander peoples in the Constitution.
The panel included Aboriginal leaders Patrick Dodson, Noel Pearson, Marcia Langton and Megan Davis. In 2012, they agreed on four principles to guide their assessment of proposals for constitutional recognition, namely that each proposal must: "contribute to a more unified and reconciled nation; be of benefit to and accord with the wishes of Aboriginal and Torres Strait Islander peoples; be capable of being supported by an overwhelming majority of Australians from across the political and social spectrums; and be technically and legally sound".
Back in 2012, they recommended: "The referendum should only proceed when it is likely to be supported by all major political parties."
With the election of the Albanese Government in 2022, things changed. The Aboriginal leaders and Government decided to go it alone, leaving the Coalition outside the tent.
Why? In part, no doubt because three consecutive Liberal prime ministers – Abbott, Turnbull and Morrison – rejected out of hand the idea of an Indigenous Voice to Parliament, the idea first proposed by Noel Pearson in 2014. Peter Dutton was a cabinet minister to all three.
Prime Minister Anthony Albanese says he is open to any revised wording for the referendum. But the referendum working group is not much interested. The Government is unlikely to move unless given the go-ahead by the group. The leadership and majority of the Coalition parties are not for changing their "No" stance.
Constitution-making is always about compromise, or at least it has been until now. Labor has tried to amend the Constitution 25 times and has failed 24 times. Having a few Liberals on board could only help in getting the country across the line.
Fr Frank Brennan is rector of Newman College, University of Melbourne, and the author of An Indigenous Voice to Parliament: Considering a Constitutional Bridge, Garratt Publishing, 2023.
FULL STORY
Labor may need to compromise on Voice to win key Liberals' support (By Fr Frank Brennan SJ, Sydney Morning Herald)