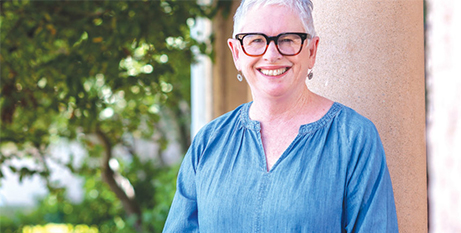 Adelaide's new Diocesan Pastoral Council has begun the process of establishing the goals that it will work towards in 2023. Source: The Southern Cross.
Council members met to discern and set the priorities for 2023, based on the recommendations from the diocesan assemblies, Plenary Council decrees and discernment in 2022.
Diocesan Pastoral Council chair Monica Conway said the two-day gathering at The Monastery in Adelaide was "fruitful, engaging and productive" and she looked forward to sharing the group's learning and progress throughout the year.
"During our gathering, we reviewed the archdiocesan journey over the past few years, including two Diocesan Assemblies and the Plenary Council and the consultation and feedback that has been gathered over this time," she said.
"This review confirmed for the council that we have rich ideas, recommendations and material to work with, as we seek to progress this work together.
"The meeting also gave the council the opportunity to focus on how we will demonstrate our commitment to synodality both in the way we work together and how we engage and communicate with the Archdiocese."
Members of the Council agreed to a number of goals, including to "follow the synodal style of Jesus, pray together and recognise the shared mission", "communicate regularly and effectively" and to "be courageous leaders".
Ms Conway said the council was also developing a "Listening, Learning and Communication Plan" that will ensure it is engaging in authentic communication with others.
"The council is committed to ensuring there is open, transparent and two-way communication between us and groups and individuals throughout the Archdiocese," she said.
FULL STORY
DPC setting goals (By Lindy McNamara, The Southern Cross)