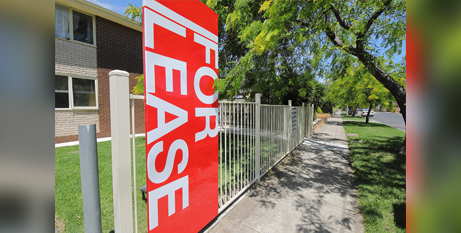 An increase in Commonwealth rent assistance has been mooted as a Budget measure to ease the housing crisis for those on lower incomes, but Anglicare Australia has warned the payment is not "fit for purpose" and has no effect on affordability. Source: The Guardian.
As a result of the way the payment is designed, rental assistance payments for nearly 300,000 people may have fallen this year as a direct consequence of the cost of living going up.
"This payment isn't really fit for purpose," said Anglicare Australia's chief executive Kasy Chambers. "Things have changed since it came in. It's not doing what it's designed to do. We're spending more and more on it, but it's not having any effect on affordability."
About 1.5 million low-income earners whose rent is above a certain level are entitled to Commonwealth Rent Assistance (CRA). That minimum rent level, known as the "cut-in" rate, is adjusted twice a year to account for changes in the cost of living. The latest increase, in March, took it from $135.40 a fortnight to $140.40 for a single person with no children. CRA pays 75c in the dollar only for the amount of rent paid above that level, up to a maximum now set at $350 a fortnight (up from $337.54 in March).
The people most likely to find their payments reduced by indexation are those who receive a partial CRA payment – those whose rent does not reach the maximum amount. At the end of December 2022, there were 296,470 people in that position.
Services Australia and the Department of Social Services would not say how many CRA recipients had their payments reduced as a consequence of the CPI increase, saying the data was not readily available.
Federal Treasurer Jim Chalmers has promised cost-of-living relief in tonight's Budget.
FULL STORY
Commonwealth rent assistance has no effect on Australia's housing affordability, Anglicare says (By Stephanie Convery, The Guardian)