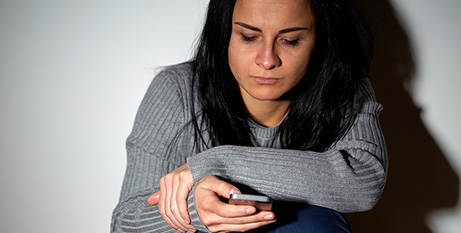 Mental health experts are urging people to seek help, as new data shows nearly half of Australian workers are feeling overwhelmed by debt. Source: ABC News.
The survey of 1000 employed people in February showed that 45 per cent had felt overwhelmed by debt, but seven in 10 of those had not reached out for help.
Mental wellbeing, measured by a mental health index where lower scores indicate worse mental health, fell 2.4 points to 62.5, similar to a level last recorded in August 2021, when much of the population was in COVID-19 lockdowns.
Grant Blashki, clinical director for mental health charity Beyond Blue, said there was a lot of stigma and embarrassment surrounding financial difficulties.
He said there are several steps people can take to alleviate the stress caused by financial difficulties that don't cost money and won't add to the financial burden.
Allison McAleer, from mental health charity SANE, said that reaching out for support before things get too bad was important.
"Contact your landlord, energy supplier, or financial institution and let them know that you're under financial pressure and you want to work with them to resolve it," Ms McAleer said.
She also recommended researching other support options like food banks and government subsidies to see if people were eligible.
The National Debt Line on 1800 007 007 is also available to help people tackle their debt problems.
While all of these supports can help people in the immediate term, experts say more serious mental health problems need specialised help.
FULL STORY
Mental health of Australian workers declining as nearly half feel overwhelmed by debt (By Cath Hanrahan, ABC News)