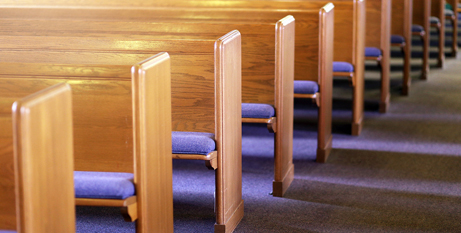 A new survey casts doubt on the religious fervour of Americans, with only 16 per cent of respondents saying that religion is the most important thing in their lives. Source: OSV News.
The Public Religion Research Institute (PRRI) report titled "Religion and Congregations in a Time of Social and Political Upheaval" revealed those with no religious affiliation represented 27 per cent of the population. Likewise, a majority of Americans either seldom (28 per cent) or never (29 per cent) attend religious services; and more than one-third (37 per cent) of those who exited a religion identified themselves as "former" Catholics.
"One of the meta trends in the American religious landscape over the last 20 – even 30 – years has been the precipitous decline in religious affiliation and a decline in other indications of religiosity," said David Campbell, the Packey J. Dee Professor of American Democracy at the University of Notre Dame in South Bend, Indiana.
While there is some debate about underlying reasons, "research that I and others have done has demonstrated that America does seem to be secularising in a way that it had not previously", Professor Campbell explained.
Jesuit Father Thomas Gaunt is executive director of the Centre for Applied Research in the Apostolate, a research centre at Georgetown University that conducts social scientific studies for and about the Catholic Church.
Fr Gaunt noted a distinction between institutional membership and belief.
"These are people who believe in God," he said. "They just don't necessarily believe in institutional churches."
FULL STORY
Survey reveals majority of Americans 'seldom' or 'never' attend religious services (By Kimberley Heatherington , OSV News)