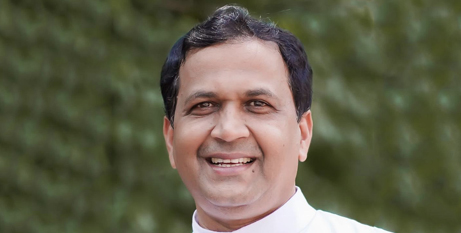 The new chief shepherd of the Syro-Malabar Eparchy in Australia, New Zealand and Oceania says his first priority is to meet with the faithful, before working together to formulate a pastoral plan for the region. Source: ACBC Media Blog.
Bishop John Panamthottathil CMI was ordained the second leader of the Syro-Malabar Eparchy of St Thomas the Apostle in Melbourne last week. He was reflective when asked about the ministry that lay ahead of him.
"The first thing I want to do is go out to the people, to listen to them, to listen to the priests, and just spend some time with them," he said.
"What are their expectations? Without knowing them, how can I know what they want and how can I implement a pastoral plan? I want to visit families, listen to them.
"That is the duty of the bishop, and I plan to do that over these first two years."
He sees such an approach as carrying forward Pope Francis' call for a "synodal" Church, one in which the people walk together – clergy, religious and lay people.
"When we embrace synodality, everyone has an equal role and clericalism has no role. Lay people have a unique role in the Church and it is my duty to listen to them," Bishop Panamthottathil said.
He came to know the clergy of the Archdiocese of Brisbane during his time as provincial superior of the Carmelites of Mary Immaculate. Two Indian priests from the order served in Brisbane during his leadership.
When his term as provincial superior was complete, Bishop Panamthottathil accepted an invitation to serve in the Brisbane Archdiocese, undertaking parish ministry at St Stephen's Cathedral, and later at suburban parishes, from 2015 to 2020.
It was after that assignment, upon returning to India, that he took up a passion: environmental studies, inspired by Pope Francis' encyclical, Laudato Si'.
The Carmelites were looking to sell a large coffee and tea plantation, but Bishop Panamthottathil convinced them to keep it, to support the study of botany and zoology by local university students.
FULL STORY
Listening top of agenda for new Syro-Malabar bishop (ACBC Media Blog)