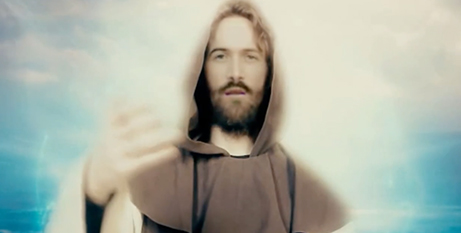 "AI Jesus" has entered the chat, and he's taking questions on everything from break-ups to whether pineapple belongs on pizza, and even the virtues and vices of capitalism. Source: SBS News.
The artificial intelligence (AI)-generated version of the son of God has emerged on the online streaming platform Twitch in recent months. It was built in part with ChatGPT-4 — the latest version of the chatbot that has been making waves this year.
The Singularity Group, which describes itself as an AI-focused group of "driven and ambitious volunteer activists", is behind "AI Jesus".
Co-founder Reese Leysen told NBC News that AI technology is rapidly developing and that it was "extremely important" to tackle it responsibly.
Mr Leysen told the US media outlet the group hopes to one day build artificial general intelligence, which differs from generative AI technology like ChatGPT in that it can reason and act autonomously, not just generate new ideas based on existing material.
He said the ability of "AI Jesus" to remember its previous interactions with users is an example of the progress the group has made towards this goal.
The bot has told viewers it is not an actual religious figure and exists to offer "guidance and wisdom based on Jesus' teachings", not an authoritative voice, NBC News reported.
Sam Altman – CEO of Open AI, the startup behind ChatGPT – last week told an event in Seoul that "global cooperation" was required to regulate generative artificial intelligence.
"As these systems get very, very powerful, that does require special concern, and it has global impact," Mr Altman said.
Early this month, the Albanese Government released a paper to spur public discussion on how to approach the regulation of AI.
"There are huge benefits … (but some risks) undermine confidence in decision-making and create misinformation in the broader public," Industry Minister Ed Husic told reporters at the time.
FULL STORY
What would 'Jesus' do? Here's one way to find out (SBS News)