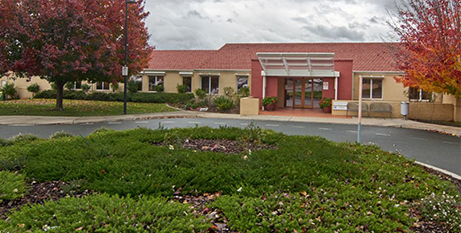 The ACT Government will take control of Clare Holland House next week after it reached an agreement with Calvary over the hospice. Source: Canberra Times.
The future of the hospice had been in limbo after the Government made the decision last month to forcibly acquire Calvary's Bruce public hospital.
Calvary has said it "reluctantly" made the decision to relinquish the hospice.
"Calvary and the ACT Government have mutually agreed the future of Clare Holland House and access to public palliative care services in the territory is best supported by remaining directly connected with the public hospital to ensure continuity of care for patients needing public palliative care services," Calvary national chief executive Martin Bowles said.
"It is with a heavy heart that we have come to this decision, but in our view Clare Holland House is not a separate service and patient care is our priority."
ACT Health Minister Rachel Stephen-Smith said the decision would ensure continuity of care for patients needing public palliative health services.
"We have heard very clearly from staff that they believe palliative care services – hospice and community-based – should stay together as a specialised, integrated palliative care service," she said.
Canberra Health Services will take over the running of the service and the Bruce public hospital from July 3. The hospital will become known as the North Canberra Hospital.
Clare Holland House is the only publicly funded hospice in the territory. The ACT Government is expected to pass voluntary assisted dying laws late this year or early next year.
Calvary is a Catholic-run organisation and would not allow voluntary assisted dying at the hospice.
FULL STORY
Clare Holland House to be transferred from Calvary to ACT Government (By Lucy Bladen, Canberra Times)
RELATED COVERAGE
Calvary steps away from Clare Holland House to ensure coordinated care (Catholic Voice)
ACT government to take over Calvary-run palliative care facility Clare Holland House (ABC News)