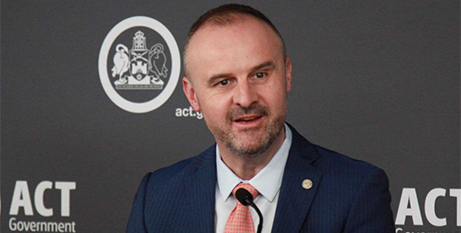 There will be nearly $50 million spent on the transfer of Calvary Public Hospital Bruce, the ACT Government's Budget papers have revealed. Source: Canberra Times.
The Barr Government will also spend $64 million over the next two years on the design work for a new hospital for the Bruce site.
The new hospital is a key commitment in the territory's 2023-24 Budget, which is expected to cost $1 billion and be finished by 2030.
Over the next year, the Government has allocated $49.7 million to the transfer of the Bruce public hospital to Canberra Health Services.
This funding will go towards a transition management team, ICT infrastructure, major medical equipment and establishing a provision for additional unforeseen ICT expenses.
Health Minister Rachel Stephen-Smith told the Assembly on Tuesday that more than 1500 staff from the Bruce hospital had committed to transferring to Canberra Health Services. This is about 84 per cent of the workforce.
The Government is expected to take control of the hospital next week but transition work will continue beyond that.
"While there has been and remains much to do before July 3, it is important to note there is an array of activities that can be completed over the next 12 months," Ms Stephen-Smith said.
But the Budget does not include any estimates for compensation the Government will be required to provide Calvary following the compulsory acquisition.
"Due to ongoing negotiations, the estimates for 2023-24 does not include the impact of transitioning services at the North Canberra Hospital from Calvary Healthcare to Canberra Health Services," Budget papers say.
The Budget has also revealed plans for a new palliative care ward at Canberra Hospital. There will be $15.5 million spent over the next four years and the ward will have 12 beds.
There will also be $1.6 million spent over two years to design a voluntary euthanasia scheme for the ACT.
FULL STORY
ACT government to spend $50 million on transfer of Calvary Public Hospital Bruce in 2023-24 Budget (By Lucy Bladen, Canberra Times)