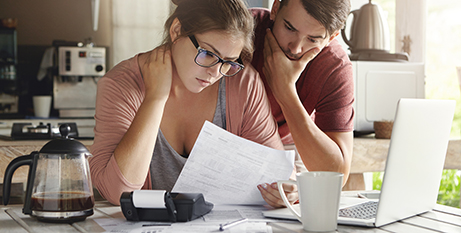 The Albanese Government has dashed hopes it will use a bigger-than-expected surplus to fund additional cost-of-living relief for Australians doing it tough. Source: News.com.au
Monthly figures, released by the Finance Department last week, showed that in the first 11 months of 2022-23 the Budget was in surplus by $19bn, storming past the $4.2bn forecast in May.
Assistant Treasurer Stephen Jones yesterday confirmed the new figures are expected to show the surplus has swelled to "in and around" $20 billion.
But he said the Government would be looking to bank the extra revenue from record-high company and personal taxes rather than roll out cost-of-living relief.
"It's a good number. But we're focused on the medium term, not just one Budget figure, and we know that there are structural problems with the Budget," he told ABC News Breakfast.
"Big expenses coming in aged care, the NDIS and defence. We have to be able to meet, not only this year's and next year's expenses, but well over into the future."
Inflation is now at 7 per cent after peaking at 7.8 per cent in the year to December.
Mr Jones argued that dishing out payments to Australians while inflation remained high wouldn't help solve the overall problem.
"Number one focus is paying down debt," he said, emphasising policies that included an increased childcare subsidy and energy bill relief that has recently come into effect.
"But I want to make this point: Inflation is a problem … That's why restraint and paying down the trillion dollars' worth of debt that we have on our books is our number one focus."
FULL STORY
$20bn surplus will be spent on paying debt rather than cost of living relief, Assistant Treasurer says (By Courtney Gould, News.com.au)