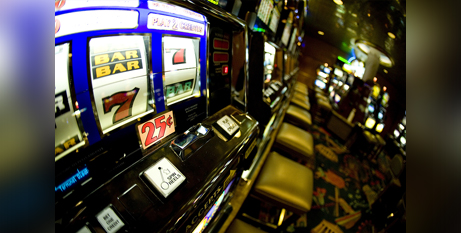 Sweeping gambling reforms aimed at minimising pokies-related harm are set to be rolled out in Victoria, the Andrews Government announced yesterday. Source: Herald Sun.
Premier Daniel Andrews and Gaming Minister Melissa Horne said the changes – which will include smaller spending limits, mandatory closing hours and slower spin speeds – will be rolled out by 2024.
Under the reforms, all electronic gambling machines will require mandatory pre-commitment limits and carded play, which the pair said would "put the power back" in the hands of patrons.
An average 330,000 people across the state experience gambling-related harm each year, to the tune of $7 billion annually and leading to significant consequences.
From next year, load-up limits will be capped at $100, down from the current limit of $1000; and all new machines will have a mandatory spin rate of three seconds per game which will slow the pace and reduce the amount that can be lost.
The Government will be closely monitoring a trial at Crown Melbourne, where there will be mandatory pre-commitment and carded play on all machines from the end of 2023.
The money put into the machines will also be tracked under the reforms, which the Government hopes will stop money laundering through gaming venues.
"These reforms will provide the strongest gambling harm preventions and anti-money laundering measures in Australia," Mr Andrews said.
"We owe it to all Victorians to take this stance and help those experiencing harm turn their lives around."
By mid-2024 there will be mandatory closure periods for all gaming machine areas in a venue between 4am and 10am, excluding casinos, to target staggering opening hours to allow users time to move between venues in one area to continue gambling.
FULL STORY
Dan Andrews announces sweeping gambling reforms to curb harm (By Ellen Ransley, Herald Sun)
RELATED COVERAGE
Gamblers forced to sign in and limit losses under Victoria's strict new pokies rules (The Age)