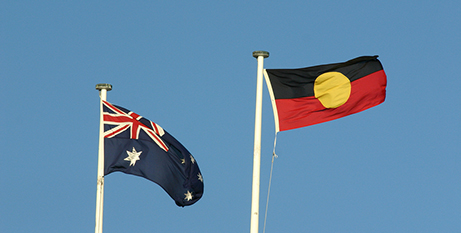 Pamphlets containing information about the "yes" and "no" cases for the Voice to Parliament are set to be unveiled as Australia nears the landmark referendum. Source: Canberra Times.
It comes as "yes" politicians banded together over the weekend to demonstrate their cross-party support for the body.
The Australian Electoral Commission will publish online the pamphlets for both sides on Tuesday as "unedited, and unformatted documents, exactly as they have been received" by the midnight deadline.
Both designs will then be translated into multiple languages and printed into millions of physical pamphlets.
The two sides have been co-ordinated by members of Parliament who voted for and against the referendum that proposes an Indigenous Voice to Parliament be included in the constitution.
The permanent body for First Nations people would advise Parliament when decisions are being made about their lives but the exact shape of it will be decided by politicians if the referendum is successful.
Commissioner Tom Rogers said the commission's role is as a "post-box only and this impending raw publication of each authorised case is the first aspect of our independent delivery role".
"We'll then get to work to complete the 'yes'/'no' case pamphlet for printing and create a range of translated and accessible versions. These will also be on the AEC website as they become available," Mr Rogers said.
Resources Minister Madeleine King, Greens senator Dorinda Cox and teal MP for Curtin Kate Chaney celebrated their collaboration with Yes 23 campaigners.
Crossbenchers who voted yes to the referendum bill were offered briefings, led by Indigenous Australians Minister Linda Burney and Attorney-General Mark Dreyfus.
Opposition Indigenous spokeswoman Senator Jacinta Price, who is leading the "no" campaign, also said the design will be a collective effort.
A referendum is expected to be held between October and December.
FULL STORY
Voice to Parliament pamphlets for 'yes' and 'no' cases set to be unveiled (By Justine Landis-Hanley and Sarah Basford Canales, Canberra Times)