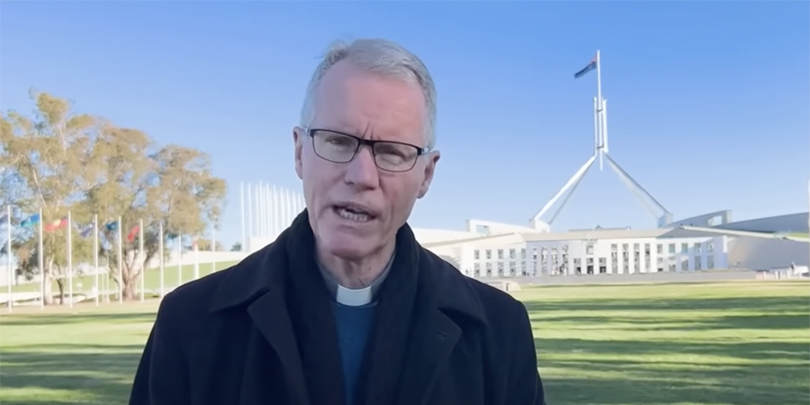 Events surrounding the compulsory acquisition of Calvary Public Hospital do not inspire trust in the ACT Government and an inquiry would assist in restoring trust, a submission to the Senate Standing Committee on Community Affairs has said. Source: Catholic Voice.
Fr Tony Percy prepared the submission from the Calvary Hospital Taskforce on the Australian Capital Territory (Self-Government) Amendment Bill 2023 on behalf of more than 50,000 people who signed the "Save Calvary" petition.
"Many petition signers are members of the Catholic faith and residents of the Australian Capital Territory, while others are neither Territorians nor people of faith," he said.
"What unites all signers is a desire for a fair and democratic Australia, and a view that the compulsory acquisition of Calvary Hospital does not represent such fairness and democracy."
The proposed new section would require the ACT Government to conduct an inquiry into the Health Infrastructure Enabling Act 2023.
The Calvary Hospital Taskforce supports the passage of the Amendment Bill for several reasons.
Firstly, the insufficient public scrutiny of the Enabling Act.
"The three-week time period between the Government's announcement and the passage of the legislation meant that there was insufficient public scrutiny of the Enabling Bill, and constituents were given little time to make their views known to their elected representatives," the submission said.
"A condensed process from which the public is largely excluded is not reflective of a participatory democracy, and an inquiry would offer some transparency and accountability for the decision to restrict public scrutiny of the Enabling Bill."
The Amendment Bill would reinstate normal parliamentary processes as well as reveal any religious bias in the decision-making process.
"Despite assurances from the ACT Health Minister that the acquisition was not 'an attack on the Catholic Church and on faith-based care,' an unresolved question as to how much of the ACT Government's decision was religiously motivated remains," Fr Percy wrote in the submission.
FULL STORY
Submission to the Senate on behalf of 50,000 Save Calvary petition signers (By Veronika Cox, Catholic Voice)