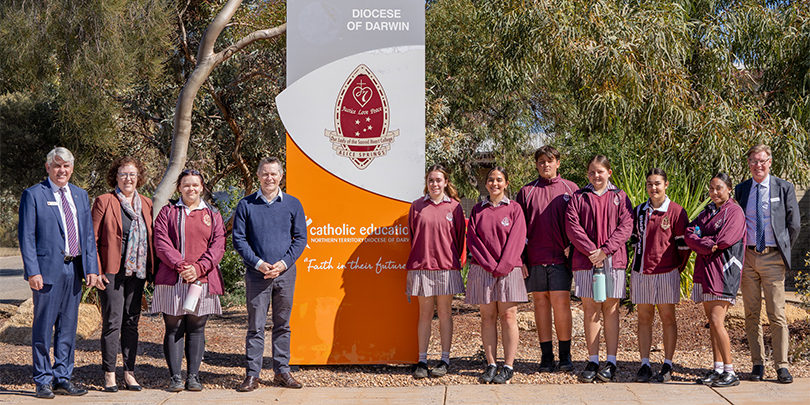 Additional Commonwealth funding to Central Australian schools next year will assist underfunded Catholic schools in one of the most disadvantaged parts of Australia, National Catholic Education executive director Jacinta Collins says.
The On Country Learning measure announced in the 2023-24 federal Budget committed $40 million over 2023-24 and 2024-25 to support improved attendance and engagement at the 46 schools in the Central Australia region, including Our Lady of the Sacred Heart Catholic College, St Joseph's Catholic Flexible Learning Centre and Ltyentye Apurte Catholic School in Alice Springs that are operating below the 100 per cent Schooling Resource Standard (SRS).
"This additional funding will provide a boost to our schools in Central Australia which have significant challenges around disadvantage, attendance, wellbeing and other factors that impact greatly on student learning outcomes, particularly for our First Nations students," Ms Collins said.
A core component of the On Country Learning measure is local community engagement to determine how each school will spend the additional funding, with about 15 per cent reserved to centrally support schools with health and learning needs.
"Our Catholic schools welcome the opportunity to engage with the Commonwealth and Northern Territory governments, and our local communities, to determine the most effective way to support our students, and how they will access centrally funded programs and services for allied health, intensive literacy and numeracy, and quality flexible learning."
Federal Education Minister Jason Clare visited Central Australian schools this week and hosted a roundtable that included Catholic school principals and education office leaders.
FULL STORY
Additional funding will provide a boost to support underfunded Catholic schools in Central Australia (NCEC)