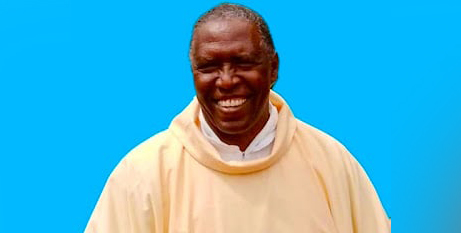 A Tanzanian priest killed in an apparent act of madness has been praised by his bishop as having served the Church with "bravery" and "deep faith". Source: Crux.
Fr Pamphili Nada "was a spiritual father, known for his deep faith and great commitment, eager to fulfill his responsibilities with zeal, dedication and courage," Mbulu Bishop Anthony Gaspar Lagwen said in a video message released on behalf of the Tanzanian bishops conference.
Fr Nada was killed by a man suspected to have mental impairments at the Our Lady Queen of Apostles Karatu Parish of Tanzania's Mbulu Diocese in northern Tanzania. The man, identified as Leonard Romani, had entered the parish seeking to be prayed over, according to local media reports.
Security guards at the parish had initially barred Mr Romani from entering the building, but they later allowed him access after Fr Nada told them to do so, according to Azam TV. It was about 3am on July 19 when the man entered the building.
"Upon entering the church building, Romani attacked the priest with a heavy and blunt object," AZAM TV reported.
Benigna Francis, a journalist of the Mbulu Diocese, provided a detailed account of the incident.
"After [Romani] entered and was alone with the priest, the man locked the door and took the iron object which was kept behind the door to protect the door from banging to the wall and hit the priest who was going to the altar.
"The guard heard the shouting of the priest and rushed to the church but the doors were locked from the inside, [so] he rushed to ring the church bell while shouting. Citizens gathered [and] broke the door and found the man continuing to hit the priest."
Arusha Regional Police Commander-in-Chief Justine Masejo said the priest died as he was being taken to hospital. The mob then lynched the priest's killer, he said.
Fr Nada was buried Saturday at the Sanu Parish cemetery of the Mbulu Diocese. Mourners kept vigil Friday night and lit candles in honour of the fallen priest.
FULL STORY
Slain Tanzanian priest hailed for 'courage' and 'deep faith' (By Ngala Killian Chimtom, Crux)