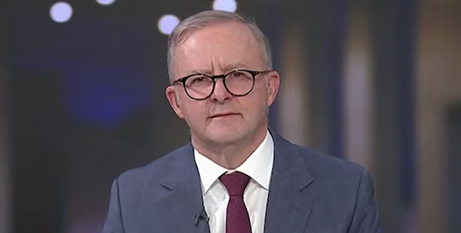 Labor will bring its contentious $10 billion housing bill back to Parliament next week, daring the Greens and Coalition to block the unchanged legislation a second time, which would hand the Albanese Government a trigger for an early federal election. Source: The Age.
The fight between Labor and the Greens to pass the housing package has become increasingly bitter this year as community anger mounts over soaring rents and mortgages.
The Government would receive the trigger to dissolve both houses of Parliament and hold an election just as the Voice to Parliament referendum is tipped to be held, on October 14. If the referendum were successful, Mr Albanese could be tempted to go to an early election in a bid to increase its numbers in the upper house.
A double dissolution can be called if a bill is rejected or fails to pass twice in the space of more than three months, according to section 57 of the Constitution.
The Government has rejected the Greens' demands for $5 billion annually for social and affordable housing and a rent freeze and knocked back a later offer to pass the bill for $2.5 billion in social housing.
The Housing Australia Future Fund legislation was a signature policy promise for the ALP at the last federal election but the Coalition and the Greens teamed up in June to block the policy in the Senate.
The proposed $10 billion investment fund would provide $500 million annually to build social and affordable housing. The Government had said it would be used to build 30,000 social and affordable homes in the fund's first five years.
FULL STORY
Housing stoush could give Albanese double dissolution trigger (By James Massola and Rachel Clun, The Age)