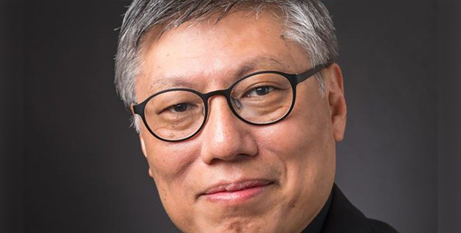 Cardinal-designate Stephen Chow, who will receive his red hat from Pope Francis in late September, has voiced confidence that the honour will aid in "building bridges" between the global Church and mainland China. Source: Crux.
"The bridging role should be a significant contribution to the Church as a whole. I think the appointment as cardinal will strengthen the role of the Catholic Church in Hong Kong as a bridging church, to promote exchanges and interactions between mainland China and the universal Church," Cardinal-designate Chow told Crux in a written interview from Hong Kong.
A Jesuit like Pope Francis, Cardinal-designate Chow was named bishop of Hong Kong in 2021 and was appointed a cardinal by the Pope last month. He will get his red hat during a September 30 consistory and will remain in Rome to participate in the October 4-29 Synod of Bishops on Synodality.
His appointment comes at a time when the Vatican has stepped up its courtship of China, including a request from Vatican Secretary of State Cardinal Pietro Parolin that an official liaison office be established in Beijing following the Pope's recent decision to formalise the unauthorised transfer of a Chinese bishop to the Shanghai Diocese.
The Vatican and Chinese authorities signed a controversial provisional agreement on the appointment of bishops in 2018 which has twice been renewed, but which has been repeatedly violated by Chinese authorities in recent months.
Cardinal-designate Chow visited Beijing in April after receiving an invitation from Beijing Bishop Joseph Li Shan, marking the first time a Hong Kong bishop had travelled to Beijing since 1985.
Cardinal-designate Chow said his role as cardinal could help strengthen Hong Kong's role "as a bridging Church" in this sense, and that it could "promote exchanges and interactions between mainland China and the universal Church".
FULL STORY
New cardinal in Hong Kong says red hat will help 'build bridges' with China (By Elise Ann Allen, Crux)