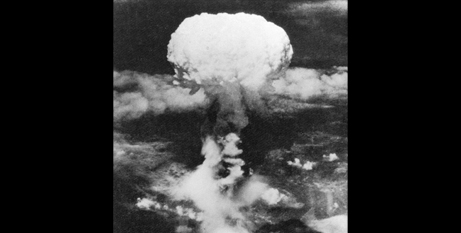 The chairman of the United States bishops' peace committee has urged Catholics to pray fervently for progress in nuclear arms control, warning of the thousands of nuclear weapons in the world today and the "horrors" that would result from a nuclear exchange. Source: CNA.
Rockford Bishop David Malloy, who serves as chairman of the United States Conference of Catholic Bishops' Committee on International Justice and Peace, issued the statement ahead of the 78th anniversary of the US bombings of Hiroshima and Nagasaki.
Those attacks brought about an end to World War II at the cost of upwards of 200,000 Japanese civilian lives; they remain to date the only use of nuclear weapons in war.
Bishop Malloy in his statement said that, in the decades since those bombings, "the development of nuclear weapons and threat of nuclear war has continued while arms control architecture is dissolving".
"With the wars and threat of wars today, the menace of over 10,000 nuclear weapons in our world must not recede further from the public consciousness of today's generation," he said.
The bishop urged the world to "remain vigilant never to lose sight of the extraordinary dangers these weapons pose to humanity" and to "be attentive to the differences between just and unjust considerations of statecraft".
"It has been said before, and it bears repeating, that a nuclear war cannot be won and must never be fought," Bishop Malloy wrote.
"I call on the Catholic faithful and people of goodwill to pray that the leaders of our nation, and those around the world who govern the control of such weapons, will earnestly seek to make critically needed progress on arms control," he said.
FULL STORY
Bishops' peace chairman warns of 'menace' of nuclear weapons (By Daniel Payne, CNA)