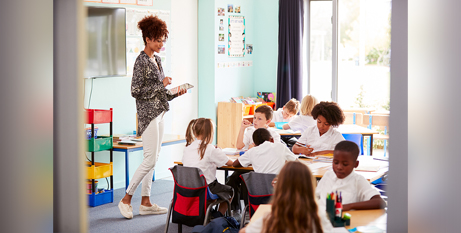 Up to 2000 staff at 34 Queensland Catholic schools are set to strike today after talks with the Catholic Education Commission fizzled out over a new enterprise bargaining deal. Source: The Courier-Mail.
The protected industrial action will include participating staff stopping work for five minutes from 8.30-8.35am, as well as not attending staff meetings throughout the day, not doing playground or transport supervision all day, not supervising during cover periods, and not responding to any school communications outside of 8.30am-3.30pm.
Negotiations between the Queensland Catholic Education Commission and the Independent Education Union's Queensland and Northern Territory branch began in November.
In May, the QCEC tabled an offer of an 8.75 per cent pay increase for 2023, including wage and superannuation increases as well as cost of living measures.
"As part of recent negotiation processes, the union (IEU-QNT) had accepted that formal negotiations were finalised as they had progressed as far as they could, and that employers would be arranging an employee vote on proposed agreements," a QCEC spokesman said.
"Employees have asked employers to arrange the vote as they want to obtain the benefits offered as soon as possible. Employers expect an employee vote in early September.
"Employers have raised concerns with the union about misrepresenting the status of items in negotiations in their communications with members encouraging them to take action."
IEU-QNT branch secretary Terry Burke said overall pay for all staff was not union members' main concern.
"There are three key issues – workload intensification, proper recognition of school officers and ancillary staff in their new classification, and wage increases for those school officers and ancillary staff that are parallel with the public sector.
FULL STORY
Staff at dozens of Qld schools to strike on Tuesday (By Toby Crockford, The Courier-Mail)