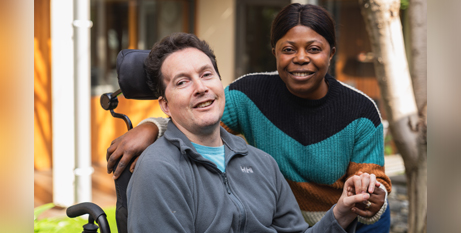 Victoria's only permanent residence for young people with a significant acquired brain injury has marked its 13th birthday. Source: VMCH.
Villa Maria Catholic Homes (VMCH) opened Austin Street on August 18, 2010, under the Victorian Government's own Younger People in Residential Aged Care initiative, known as "My future, my choice."
Based in Alphington, about 7 kilometres north east of the Melbourne CBD, the aim of the home was to keep young people with an acquired brain injury out of nursing homes and hospitals by providing intensive support for residents' complex health needs, including critical 24/7 Registered Nursing support.
Austin Street remains the only home of its kind in Victoria and was the first of only two residences in the nation.
It has enabled many young people to transition out of hospitals, move out of aged care, remain healthy and well enough to remain living and participating in the community and, in numerous instances, develop the skills necessary to move on from Austin Street to return to their own homes or into another community living option.
VMCH chief executive Sonya Smart said: "We are so proud of Austin Street and the unique service it provides to the Victorian community, supporting many families transition their loved ones out of hospital or aged care and return them to independent living or other community living options."
As of December 2021, there were still 3,440 younger people living in residential aged care across Australia.
"While this makes Austin Street all the more amazing, it is also a sobering statistic as it means thousands of young Australians still live in aged care homes, and no other options are open," Ms Smart said.
FULL STORY
 Unique home for young people with acquired brain injury celebrates 13 years (VMCH)