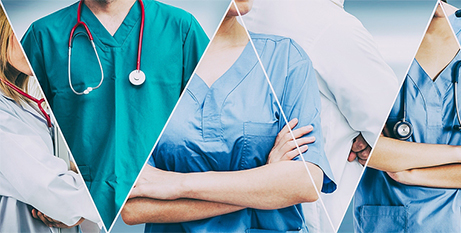 Lismore Diocese has today announced plans for a new private hospital in line with its vision to ensure the Northern Rivers and surrounding communities continue to be provided with high-quality health care.
The new hospital will be built directly across the road from the Lismore Base Hospital and will facilitate the provision of expanded private health service opportunities and a consolidation of existing services.
"Our vision is to see a new private hospital created, surrounded by a thriving community of healthcare professionals providing cutting-edge specialist medical services," said Greg Isaac, diocesan business manager for Lismore Diocese.
"Since 1921, St Vincent's Lismore has had a clear purpose to provide healthcare for the community in faith, hope and charity with compassion and respect. The plan we announced today will see the legacy of St Vincent's Lismore continue long into the future."
Just as the new private hospital and surrounding health precinct will offer contemporary models of care, so too it will be funded and operated using a contemporary model led by a specialist private hospital provider.
The diocese is progressing with the purchase of the land for the new hospital and will now undertake a competitive process to secure a specialist provider to operate its acute health services going forward.
Once the new hospital is open, the diocese's vision is to invest more in best-in-class facilities and services at the existing hospital site in Dalley Street, transforming it into an aged care centre of excellence for the region. It is not proposed that the Lismore Diocese develops or operates the new hospital.
FULL STORY
Diocese announces vision for the next 100 years of healthcare (Lismore Diocese)