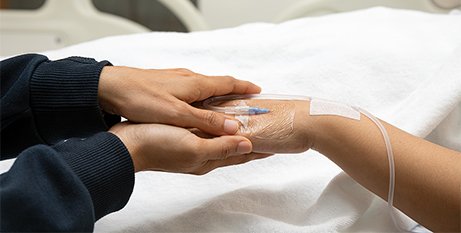 More than 300 Victorians died using state euthanasia laws last financial year, an increase of 11 per cent from the previous year. Source: AAP.
The Voluntary Assisted Dying Review Board annual report, tabled in the Victorian Parliament yesterday, shows 306 people took their life as part of the scheme in 2022/23, up 11 per cent from 2021/22.
There were 649 Victorians who applied to legally access a substance to end their lives during the same period, an increase of six per cent.
Board chair Julian Gardner noted a steady increase in the number of Victorians choosing to access euthanasia since the scheme opened four years ago.
Victoria's laws are due for a legislated review in 2024 but the Government has repeatedly said it would not pursue changes.
Victoria became the first state to legalise euthanasia in 2019, with Western Australia, Queensland, NSW, Tasmania and South Australia following suit.
Under the laws, Victorian practitioners are banned from initiating discussion on voluntary assisted dying with patients.
FULL STORY
Rising euthanasia deaths show 'confidence' in Vic laws (By Callum Godde and Kaitlyn Offer, AAP)