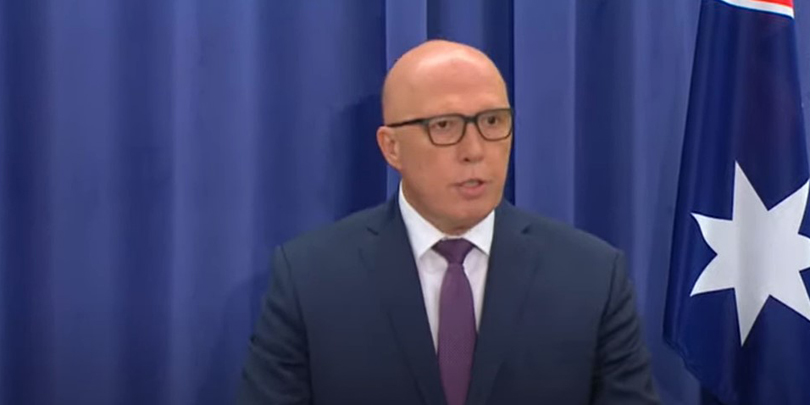 Opposition Leader Peter Dutton has promised to hold a referendum on constitutional recognition for Indigenous Australians if the Voice is defeated at the ballot box next month and he wins power at the next election. Source: The Age.
Setting out some of his alternatives to a Voice that is written into the Constitution, the opposition leader said he supported "regional voices" and the recognition of First Australians.
But he highlighted the latest move by the Yes campaign – its use of John Farnham's You're the Voice anthem – to criticise the Government for not providing more detail about how its proposal would work.
"In a sense, it's the appropriate theme song for the Yes campaign, because remember that the key line in the lyrics there is, you know, You're the voice, try to understand it'," he said.
"I honestly don't think most Australians understand it. And they want to be informed."
Prime Minister Anthony Albanese has described the Voice as an "advisory committee" chosen by Indigenous people but has not said how many members it would have, or specified how they would be elected.
Asked on Sky News yesterday what he would do if the October referendum was defeated and the Coalition won the next election, Mr Dutton said he was willing to negotiate the creation of local and regional consultation groups in response to a report to the Government by Indigenous leaders Tom Calma and Marcia Langton last year.
Mr Dutton said the Coalition would go to the next election with a policy to hold a referendum to recognise Indigenous people in the Constitution, but without a Voice specified in the Constitution.
Mr Albanese warned last week about a halt to progress on closing the gap if the Voice was defeated at the referendum.
"Voting No leads nowhere. It means nothing changes," he said in his campaign speech. "Voting No closes the door on this opportunity to move forward."
FULL STORY
Dutton promises another vote if Indigenous Voice fails (By David Crowe and Broede Carmody, The Age)