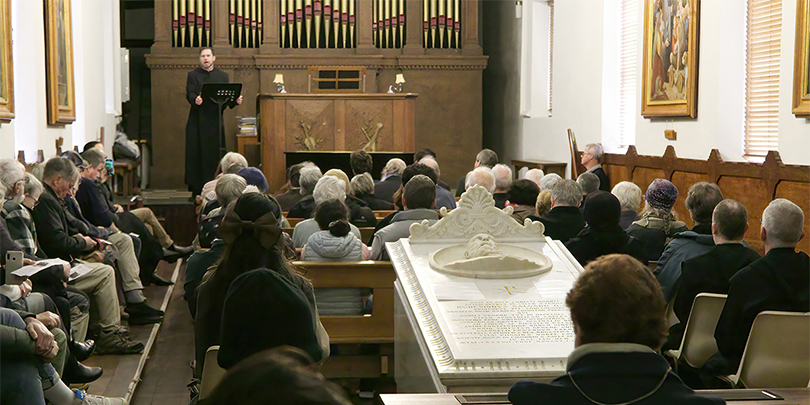 New Norcia Benedictine Monastery in Western Australia has celebrated the 100th anniversary of the historic pipe organ in the abbey's church. Source: The eRecord.
Organised in co-operation with the Organ Society of Western Australia, the celebration on August 12 included musical recitals, lectures on the history and special features of the instrument, and lunch in New Norcia's St Ildephonsus' College.
The organ at New Norcia was designed in Germany, where it had been exhibited at the Munich World Fair in 1922.
It features many technical features which were cutting-edge technology at the time, and some unique tonal qualities and voices not to be found on any other instrument in Australia.
Organ technician Patrick Elms also spoke about the unique and distinctive features of the instrument to an audience which included many organ aficionados.
Music composed by monks of New Norcia, including Dom Rosendo Salvado, Fr Stephen Moreno and Fr Robert Nixon, was presented, highlighting the centrality of music to the life of the monastery, from its first beginnings through to the present day.
FULL STORY
New Norcia Organ plays to the tune of 100th anniversary (The eRecord)