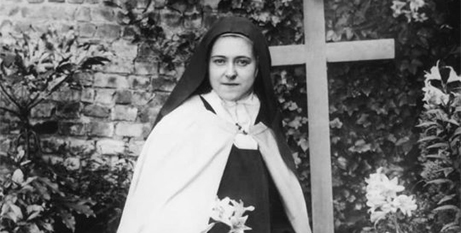 Pope Francis is preparing an apostolic letter on St Thérèse of Lisieux to be published on October 15. Source: CNA.
The pontiff confirmed the publication date of the apostolic letter while greeting the 70 journalists who are accompanying him for a four-day visit to Ulaanbaatar, the capital of Mongolia.
Pope Francis had previously announced that he was writing an apostolic letter on the patron saint of missions at a general audience on June 7.
"She was born 150 years ago and on this anniversary I intend to dedicate an apostolic letter to her," he said.
The 150th anniversary of her birth and the 100th anniversary of her beatification are celebrated this year.
For the occasion, the Holy Father has granted a Jubilee Year in honour of St Thérèse of the Child Jesus that will last until Sunday, January 7, 2024, and has the theme "For trust and love," the last words of her autobiography, Story of a Soul.
Along the same lines, on December 28, 2022, Pope Francis published the apostolic letter Totum Amoris Est ("Everything Pertains to Love") on the fourth centenary of the death of St Francis de Sales.
St Thérèse of the Child Jesus, also known as the Little Flower, was a French Discalced Carmelite nun. She was born in the city of Alençon on January 2, 1873. She was declared a saint in 1925 by Pope Pius XI and proclaimed a doctor of the Church on October 19, 1997, by St John Paul II.
St Pius X considered her "the greatest saint of modern times."
FULL STORY
Pope Francis to publish apostolic letter on St Thérèse of Lisieux Oct. 15 (By Ary Waldir Ramos Díaz, CNA)