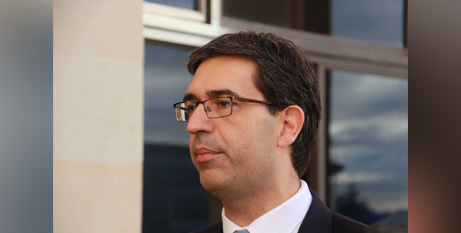 Conservative Liberal MP Nick Goiran has likened abortion due to the discovery of Down syndrome to "eugenics" as debate on the state's abortion laws continued in the West Australian Parliament last week. Source: The West Australian.
His remarks on Thursday amid debate on reforms to the WA's abortion regime prompted a fierce rebuke from Labor MP Matthew Swinbourn who said the use of the word eugenics put WA patients faced with difficult decisions "into the category of Nazi Germany".
The Government's reforms — which have already passed the lower house — will lift the gestational limit from 20 to 23 weeks, scrap independent panels for late-term abortions, remove the requirement for mandatory counselling and for mature minors below 16 to seek parental consent.
They will also remove abortion from the criminal code.
Mr Goiran moved an amendment to ban abortions due to the discovery of Down syndrome.
"There will be members in this place who, I presume, hold the view that it is okay for an abortion to happen, either in phase 1 or as a late-term abortion, if a diagnosis of Down syndrome has been provided to the family," he said.
"I am not one of those members. This is what is best known as 'eugenics'. This is deciding what type of people in the human race have conditions that are acceptable and unacceptable."
Mr Goiran's amendment was decisively defeated 3-25, with only veteran pro-life Labor MP Kate Doust and independent Ben Dawkins supporting the measure.
Ms Doust also moved an amendment to ban sex selective abortions, which would have brought WA into line with South Australia.
"We now see a worldwide trend in which it is stated that something like 117 million women are missing because of gender-selection abortion," she said.
Ms Doust's amendment was defeated by a narrower 12-19 vote, with one other Labor MP, Martin Pritchard, voting in favour.
FULL STORY
Labor MP blasts Nick Goiran for 'putting parents in the same category as nazis' during fiery abortion debate (By Jake Dietsch, The West Australian)