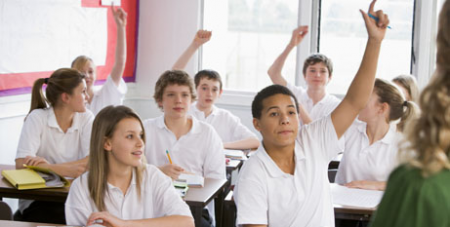 Australia's Catholic school leaders want to see national education policy initiatives become more aligned to student outcomes and centred on a strong evidence base. Source: The Educator.
National Catholic Education Commission executive director Jacinta Collins said Catholic Education values the federal Government's recognition of the importance of the non-government school sectors in driving reform and improved educational outcomes.
"As we have stated in our submission to the Productivity Commission's review of the National School Reform Agreement, Catholic Education would like to see national policy initiatives become more aligned to student outcomes and centred on a strong evidence base, with better planning and costed outcomes," Ms Collins said.
"We would also like to see greater consultation in the development of national and bilateral agreements with the non-government sector from the outset, and funding for teacher professional learning opportunities, such as support for teacher curriculum implementation and developing rich formative assessment resources."
Ms Collins also highlighted the importance of support for the implementation of "consistent, high-quality standards" in initial teacher education, and a national approach to child protection and safety registration.
Her comments come as the Greens announced they will move to replace the 20 per cent ceiling on the Commonwealth share of government school funding with a 25 per cent floor.
If passed, The Australian Education Amendment (Save Our Public Schools) Bill 2023 would abolish the so-called "20 per cent cap" on the Commonwealth's share of total public school funding; replace the cap with a 25 per cent minimum contribution; and amend the act to require the Education Minister to ensure that "every school-aged child in Australia has access to a fully funded government school".
Independent Schools Australia said it is "critical" that all school sectors, government, and non-government, are consulted and engaged in the development of the national and bilateral agreements.
FULL STORY
Greens move to axe public school funding cap (The Educator)