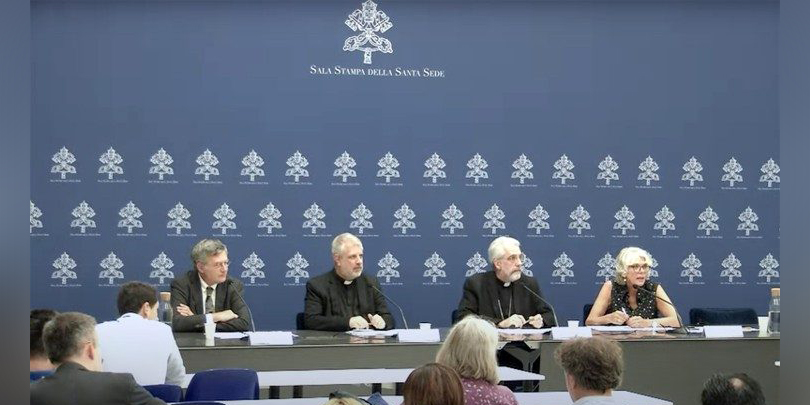 Organisers have released the schedule for the first assembly of the Synod on Synodality, which will be held at the Vatican next month, revealing plans for a participant pilgrimage and a prayer evening for migrants and refugees. Source: Vatican News.
At a press conference yesterday, organisers also released an updated list of participants in the first assembly, which will take place on October 4 to 29.
The changes to the list reflect changes due to death or illness, or to a change in official positions. The new list also includes two bishops from China.
Some 464 people will take part in the General Assembly, including 365 voting members, including 54 women.
The General Assembly of the Synod will open with a Solemn Mass in St Peter's Square on October 4.
Among the notable features on the schedule will be a pilgrimage for participants, set for October 12, with details of the pilgrimage yet to be determined.
On October 19, Pope Francis will lead a Prayer for Migrants and Refugees, which will take place in St Peter's Square. And on October 25, the Pope will preside at the recitation of the Holy Rosary in the Vatican Gardens.
The work of the Synod will then be carried out in four "modules" focusing on different aspects of synodality, with a final module dedicated to a Synthesis Report that will be produced with the approval of the Synod.
The final General Congregations of the General Assembly of the Synod will take place on October 28 and the assembly will conclude with Mass in St Peter's Basilica on October 29.
FULL STORY
Synod to include pilgrimage for participants, prayer for migrants and refugees (by Christopher Wells, Vatican News)
RELATED COVERAGE
Pope names two Chinese bishops to synod; Vatican publishes synod schedule (OSV News)