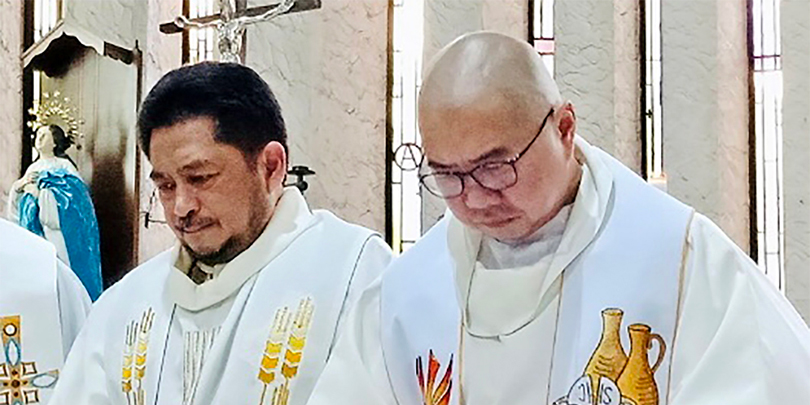 After being acquitted of sedition charges, a Catholic priest in the Philippines has strengthened his resolve to pursue justice for the victims of killings in the "war on drugs" under the Duterte administration. Source: CBCP News.
"So while our acquittal is a call of thanksgiving, there is also a stronger resolve to continue the mission of fighting for justice and unravelling the truth," said Divine Word priest Fr Flaviano "Flavie" Villanueva.
Due to insufficient evidence, a Quezon City court on September 6 cleared Fr Villanueva and Fr Albert Alejo SJ of sedition charges they said were used to silence the critics of Mr Duterte.
Fr Villanueva welcomed the ruling and maintained that the charges were fabricated to punish them for their pursuit of justice.
"To say that the charges have been trumped up to silence us is something we never doubted. That was clear to us at the very onset," he said.
"It was clearly the past administration silencing those who speak the truth," the priest added.
While they are thankful for the court's decision, Fr Villanueva said their concern remains the victims of extrajudicial killings in Mr Duterte's drug war that left thousands dead.
"They were not charged but they were killed tragically," according to him.
The priest is known for establishing a support group for families of EJK victims. In 2021, he received the prestigious Human Rights Tulip Award from the Dutch government.
FULL STORY
Sedition acquittal fuels priest's resolve to seek justice for drug war victims (CBCP News)