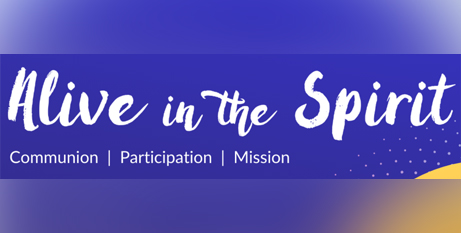 The Pastoral Ministry Network will host its "Alive in the Spirit" conference in Sydney this month, bringing together ordained and lay ministers, along with pastoral council members, education and youth ministers, and other parish and community representatives.
Guest speakers include Steph Langley, a Mercy educator in Brisbane who has experience in engaging young people in the mission of the Church beyond their schooling years, and Qwayne Guevara, who is Parramatta Diocese's lead facilitator in the Diocesan Synod and Manager of Catholic Youth Parramatta.
Pastoral Ministry Network co-chair Richard McMahon said: "We wanted a conference that did more than talk about what was needed in our Church. We want to be real about the pain, heartache and setbacks of many communities at this time, as well as point to the good things that are already happening in our own backyard, despite the challenges.
"You will be hearing from our own people, sharing success stories amid the struggle, and offering hope."
The keynotes and workshops will consider the Synod themes of Communion, Participation and Mission, highlighting local achievements in these areas to both energise and help resource those in ministry.
Brendon Mannyx, Community & Mission Manager for Maitland-Newcastle Diocese and conference emcee, said "Our conference experience is built on the 'see, weigh, act' approach to discernment. We see what is happening in our midst, weigh what is needed, and most importantly, act to make a difference. Our keynotes and workshop presenters bring this approach to life."
The one-day conference will be held on October 25 at Hornsby RSL.
Details: https://pastoralministrynetwork.org/conference/.
FULL STORY
Alive In The Spirit Conference 2023 (Pastoral Ministry Network)