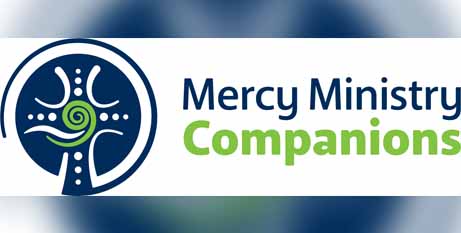 The establishment and development of Mercy Ministry Companions, a ministerial public juridic person carrying forward ministries of the Institute of the Sisters of Mercy of Australia and Papua New Guinea, is an example of the Church "journeying together", writes Gabrielle McMullen.
As we move towards the first session of the Synod on Synodality, the Church has been deepening its understanding of the nature of synodality. We have been exploring what the call to "journeying together" with openness to the Spirit means and are seeking ways to respond to the invitation to be a synodal Church.
One example of such a journey is the establishment and development of Mercy Ministry Companions. MMC is Australia's newest ministerial public juridic person, established in December 2021 at the instigation of the Institute of Sisters of Mercy of Australia and Papua New Guinea.
MPJPs are an innovative model of lay leadership in the Church, instigated by religious institutes to enable their ministries to continue as works of the Church. In Australia, there are other 12 MPJPs, like MMC, and their umbrella body is the Association of Ministerial PJPs.
MMC is now responsible for the community service, health and aged care, and education ministries within Mercy Community Services Australia Ltd (which encompasses Mackillop Family Services, McAuley Community Services for Women, Mercy Connect and Mercy Services), Mercy Education Ltd and Mercy Health Australia Ltd, respectively.
An aspect of MMC's synodal journey has been two other religious institutes –the Christian Brothers and the Sisters of St Joseph of the Sacred Heart – entrusting a ministry to MMC. With the Sisters of Mercy, these congregations had jointly been the canonical stewards of MacKillop Family Services.
Mercy Ministry Companions is blessed in the name conferred on the new MPJP by the Institute. Companions, by definition, are "journeying together".
Professor Gabrielle McMullen is a trustee director of Mercy Ministry Companions and a member of the ACBC Synod of Bishops Working Group.
FULL STORY
The Establishment of Mercy Ministry Companions (Mercy Ministry Companions)