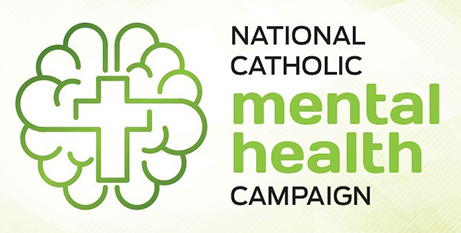 The United States Conference of Catholic Bishops has launched a new national campaign focusing on mental health. Source: Crux.
To conclude a video message announcing the campaign, Greek Catholic Archbishop Borys Gudziak offered a message for anyone suffering a mental health challenge, or has a loved one in that situation: "I want you to know we are with you."
"You are a beloved daughter or son of God. We are praying for you. We love you. You are welcome in the Catholic community," Archbishop Gudziak continued.
"There is hope," he said. "Our God is a God of hope. We're a community of hope. We hope to support you as you receive help you need, and we hope to encourage all levels of our society to redouble efforts to provide good and robust resources for everyone who needs help."
Archbishop Gudziak's video message ahead of Tuesday's launch of the USCCB's "National Catholic Mental Health Campaign".
In a joint campaign introduction from Archbishop Gudziak and Bishop Robert Barron, three goals were outlined: "To raise awareness, to remove the stigma, and advocate that everyone who needs help should get help."
"This National Catholic Mental Health Campaign represents a modest initial effort by the USCCB, with the support of key collaborators in ministry and advocacy, to address this enormous issue and start discussions that can lead to greater action and change," the bishops said.
The impetus for the campaign, they said, is the "alarming" shortage of mental and behavioural health resources and providers in the US, and an equally "alarming" increase in depression and suicidal tendencies, especially among young people over the last decade."
The campaign kicked off with a novena on mental health that runs through to October 18, with a different mental health-related theme for each day.
FULL STORY
US bishops tell people struggling with mental health: 'You are not alone!' (By John Lavenburg, Crux)
Bishops Chairmen Announce Launch of National Catholic Mental Health Campaign and Novena (USCCB)