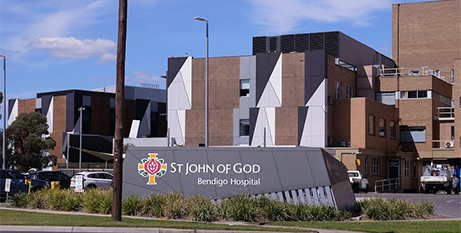 Catholic Health Australia says many maternity services are under pressure as St John of God Bendigo Hospital considers closing its ward. Source: ABC News.
St John of God Bendigo management is conducting a review of its maternity and intensive care units and cannot rule out their closure.
"We have some ongoing concerns about the long-term sustainability of those services," chief executive officer Michael Hogan said.
"We're taking some proactive action to review them and get as many of our stakeholders in the room as possible to come up with some options so we can continue those services into the future."
CHA, the largest non-government provider of health services in Australia, said eight private maternity services had been paused or closed in recent years.
"Our members have always served regional Australia, but they can only keep doing so effectively if they are financially sustainable," CHA health director Caitlin O'Dea said.
"Many private hospitals are under severe financial pressure."
CHA said services ceased at Knox Private hospital in Melbourne in 2018, Sunnybank Private Brisbane in 2022 and Epworth Geelong in March this year.
Ramsay Cairns Private Hospital is set to shut down maternity services on November 1.
"Maternity services are particularly stretched due to escalating costs to deliver this care, a large shortfall in funding from private health insurers, acute staff shortages, and, in some instances declining demand," Ms O'Dea said.
She said patients were "increasingly" choosing to use the public system to avoid private health costs.
St John of God Health Care operates seven Victorian hospitals and 16 other health-related services.
In a statement, a St John of God Health Care spokesperson said there were no plans for a similar review of services in Ballarat and Warrnambool.
FULL STORY
Private maternity, intensive care services in question at St John of God Bendigo Hospital (By Emma D'Agostino, Tyrone Dalton, and Fiona Parker, ABC News)