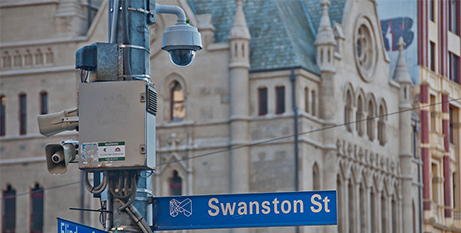 Labor has rolled out its promised $50 million in funding to improve security at religious schools and sites of worship, in the wake of the intensifying conflict in the Middle East. Source: The Australian.
Following a question yesterday from Goldstein Independent Zoe Daniels on when religious institutions could expect the $50 million investment to begin being allocated, Anthony Albanese confirmed his Government would roll out the funding immediately.
"Today, the Government is awarding $50 million in full to help keep Australians across the country being able to practice religion in a safe way," he told the lower house yesterday.
"The $50 million in grants will improve security at religious schools and preschools (and) faith-based community centres."
Catholic properties on the list of faith-based places to receive funding are churches in the Darwin, Cairns and Hobart dioceses and Caroline Chisholm Catholic College in Braybrook, Melbourne, according to a list published on Attorney-General Mark Dreyfus' website.
Opposition Education spokeswoman Sarah Henderson has raised concern with the safety of Jewish students on university campuses, which she maintains is not being prioritised by the Government.
"Already, there have been a number of deeply concerning incidents on university campuses targeting Jewish students. As reported, Jewish parents are reluctant to send their children to school or dress them in a manner which identifies their religion," she said in a letter to Education Minister Jason Clare.
FULL STORY
Labor rolls out $50m to keep religious schools safe (By Sarah Ison, The Australian)
Securing faith-based places (Attorney-General's Office)
RELATED COVERGE
Australia ramps up security at synagogues, mosques as parliament divides on Gaza (The Age)