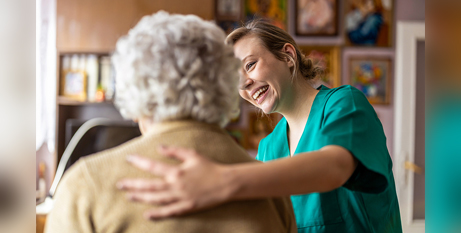 Progress on key aged care reforms has suffered "significant slippages" and the Albanese Government must act now to ensure they don't fall further behind schedule, the nation's new independent aged care overseer has warned. Source: The Australian.
In his first report since being appointed in January, Interim Inspector-General of Aged Care Ian Yates also flags support for more personal co-contributions to the cost of both in-home and nursing home care from people who can afford it.
The progress report on the implementation of the aged care royal commission's recommendations notes "significant progress" had been made on a range of reforms such as 24/7 nursing care in residential aged care homes, a star rating system for nursing homes, and better pay for care staff – but it called out delays in critical areas.
"Whilst there has been meaningful progress and a large volume of work undertaken to implement these recommendations, there have been some significant slippages. It would be very concerning for overall reform progress if there were further delays," the report reads
Mr Yates said more work was needed for the Albanese Government to meet its target of enacting the new legislation by July 1 next year.
In June, Aged Care Minister Anika Wells commissioned the Inspector-General of Aged Care office to deliver a progress report on delivery of the aged care royal commission's recommendations.
The report was presented last week to the Aged Care Taskforce, which is examining further aged care reforms including how one of the Government's most costly spending programs, currently $32 billion a year, can be sustainably funded.
FULL STORY
'Significant slippage': Labor told to act urgently on delays in aged care reform (By Stephen Lunn, The Australian)